The return of the water parks!
When Wet'N'Wild finally closed it's gates in 2004, we all assumed it would only be a matter of time before another water park opened. After all, the park always seemed busy during the season and the main reason it closed was that the land it was on was too "prime" for use as a water park.
However, it was only this week that ground was finally broken on a new water park. Work has started on building 
Splash Canyon
 which is due to open by Memorial Day, 2012. This park is targeting locals (it's located in southwest Las Vegas Valley on Fort Apache Road) but given the features we imagine there will be a steady stream of cars ferrying visitors from Strip hotels to this park once it opens.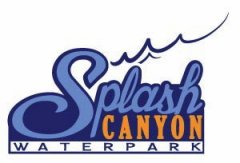 Indications are that they have carefully watched what has been successful at the Mandalay Bay pool and at California and Florida waterparks as their feature set is impressive. We're particularly looking forward to the six-lane head-first Mat Racer
A 17,000-square-foot Wave Pool with 3-foot-high waves.
A beach stage at the wave pool – allowing entertainment to carry on into the evenings.
Three-Slide Complex with Multi-Rider Tube Slides
Big Slide Complex with two seven-story Speed Slides and a six-lane, head-first Mat Racer
A 1,000-foot-long Lazy River for floating on inner tubes and leisurely strolling in a 3-foot-deep winding waterway
Zero-Entry Children's Water Playground with a 6-inch toddler pool with three slides and splash pad features
Island with shaded food and seating areas, restrooms and the Children's Water Playground in the middle of the Lazy River
RainFortress, a four-story water playground with a variety of slides, water spray features and toys, water guns, and a 500-gallon bucket that releases water.
Tickets are set to be $30 (+tax) per adult per day but their website has a limited time special offering a 2012 season pass for just $99 – more details here.
It will be interesting to see how the park does over the 2012 season. I've certainly stayed at resorts like the Mandalay Bay to take advantage of their pool, but might be tempted to stay in my preferred location (center Strip) and instead just have a day at Splash Canyon. The only thing that may prevent an influx of adults is the lack of an alcohol permit – but perhaps that will result in the hotel pools being more adult friendly?
Do you plan to visit Splash Canyon? Are you a visitor to Vegas who makes hotel choices based on pool facilities? Or are pools just a distraction?