How we rate hotels
Those of you who follow us on twitter (if you are not, then click here!) will know that over this Summer we've been revisiting over 20 hotels in Las Vegas. Staying at them, trying their restaurants, their pools, their bars. Especially their bars.
We did this to allow us to refresh our hotel review section.
Before they start appearing over the coming weeks, the team of crack Scientists that we employ wanted to explain our review methodology. Or, to you and me, how we score the hotels.
There are five indicators we show in each review summary to allow you to indulge your "TL;DR" personality.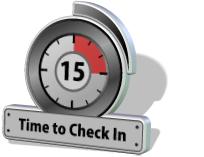 Time to check in
First impressions count for a lot. Well, they do for us. A bad check-in experience can take the edge of a hotel stay, and we can be less inclined to see the positive in everything if we've had to stand in a long, slow-moving queue at the point of our highest excitement. Really, nothing brings us down to earth quicker than getting to a hotel on vacation, and then standing there. Waiting to check in. Waiting to use the pool. Waiting to see our room. Waiting to be able to visit a bar. Just waiting. Because the hotel can't capacity manage their check-in desks.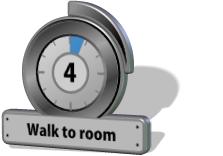 Time to walk to room
We time this as the time to walk from the check-in desk to your hotel room. It may seem trivial, and it is obviously going to be very different for a small boutique hotel to one of the largest hotels in the world, but we feel it is an important consideration. And we do try to average it out – so one bad experience at the elevators doesn't necessarily result in a bad time.
But come on, how many times have you left your hotel room, walked down to the Strip or the taxi rank for the start of a night out and suddenly remembered that you left something important in the room – tickets, wallet, purse, partner, etc. When that happens you are multiplying this time by three to see how much time you actually spent getting down, back to the room, then back down again…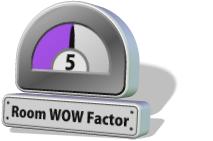 Room WOW Factor
How likely are you to walk into the room and go "Wow". How likely are you to take a photo of the room and send it to your friends to see their envious comments? This isn't (necessarily) about how large and spacious the room is, rather how impressive it is, and how it covers all of your needs. Funky bathrooms, balconies, charging points, big screens that rise from the end of your bed, stripper poles, coffee machines, courtesy bottles of water – they don't all cost the hotels a fortune and can make a big difference to the wow factor of a room.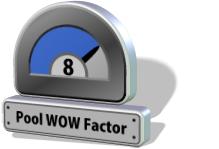 Pool WOW Factor
For half of the year, Vegas is hot. And a trip to Vegas means a trip to the hotel pool. And if you want your pool to WOW, then it should avoid rectangles and vast expanses of concrete. It should be landscaped. It should have energetic, exciting areas and quiet, chilled out areas. Wave pools, a lazy river, enough hot tubs to cope with more than six guests at once! Why limit the slides to Wet N Wild and Cowabunga Bay?
Although Vegas is home to some amazing pools, we haven't yet seen a "10" on the wow factor although we have seen quite a few 10's in other hotels we have stayed in.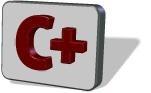 Overall Rating
This is the overall school report grade. A letter from "A" to "F" and optionally a "+" or "-" if the hotel is above/below average for that grade.
As a general rule, you would probably recommend a B- or above hotel to a friend. Possibly a C or above if you are still in college and looking for a Spring Break crashpad!
So that's it. Our quick overview of the scorecard we will be giving hotel reviews from now on. Let the fun commence!